Hindlepower Battery Chargers
For over 40 years, HindlePower has provided industry-leading battery chargers, that maintain intuitive designs and the highest standards of excellence. HindlePower battery chargers power industrial applications in corporate settings across the world. Replenishing energy for depleted batteries in backup systems and DC power sources maintains critical operations during power outages and emergency shutdowns.
HindlePower continues to develop technological advancements in the battery charger industry, delivering unmatched performance and precision for energy management. With professional installation and maintenance of your HindlePower charger, you will experience the full potential of your battery systems.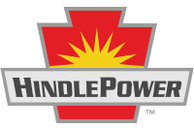 Industry Applications For Hindlepower Chargers:
Having a highly accurate battery charger can make all the difference in long-term battery performance. Industries that use HindlePower chargers include:
Utility/Switchgear
Renewable Energy
Speak With Us About HindlePower
As representatives of HindlePower products, our team at Dowd Battery is ready to help you with any solutions you need related to battery installation, capacity testing, maintenance and more. We serve clients across the northeast region of the United States, providing energy solutions to make your business operate smoothly and safely. For projects of any size, please contact us to receive a quote today!