Healthcare Services
There may not be a more important place that needs an uninterruptible power supply system than a healthcare facility. From maintaining critical life support technology to protecting sensitive patient information, having enough power to withstand natural disasters and other power outages remains a high priority for any healthcare center. Depending on the needs of your clinic or hospital, the size and output of a UPS system will differ. Keeping your system up to date with the latest developments in the field will ensure that your facility remains secure during any potential crisis.
Our Power Solutions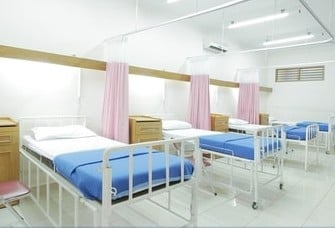 UPS Systems: We install industry-leading UPS battery systems that handle your needs

Battery Disposal: Our team responsibly disposes and recycles outdated or broken battery equipment

Preventative Maintenance: We offer packages that extend the efficiency and lifespan of your system

Capacity Testing: Through a series of tests, your battery systems will be assessed by their current performance

Battery Equipment Installation: We will plan battery charging station and spillage containment design and assembly
Schedule Service Today
At Dowd Battery, we work with healthcare facilities to create emergency power arrays with the most reliable battery technology available. We service health centers across the United States, building custom energy solutions that bring maximum coverage to each provider. Our team is ready to develop innovative solutions that work with your budget, energy output level and building structure. Contact our team to learn more about our solutions for healthcare facilities today!