DC power systems provide uninterrupted DC power to important systems like telecom, utilities, and renewable energy systems. Typically their primary function is to conver AC to DC power, as well as charge the backup battery systems. If you are in need of a DC power system, Dowd Battery has several options available to you!
About Our DC Power Systems
We have a variety of DC power systems available depending on your specific needs and requirements. Feel free to contact our team for more information!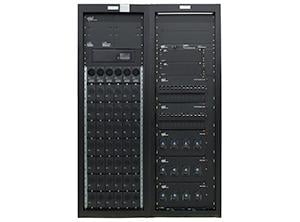 CXPS-C
10,000 power solution
Headend, Master, Primary, MTC, Central Office Power
Industry-leading power density
- 4000A rectifier bay
- 6000A distribution bay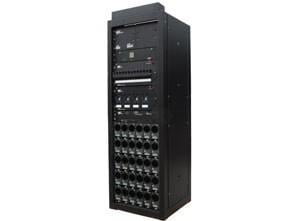 CXPS-HX
2500A power solution
Expandable to 5000A
Headend/Hub power
Hybrid system designed to support large loads from a single bali system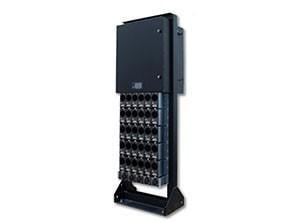 CXPS-W
2000A power solution
Hub Power
Vista replacement
Expanded distribution options
CXPS-E3
48V, 400A power system
Up to 26 distribution positions in 5RY
Advanced CXC-HP with touch screen display
Wide range AC input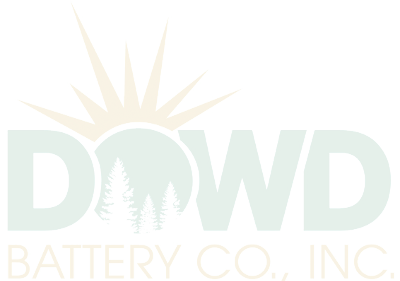 CXPS-E101
48V, 100A or 225A configurations
Ultra compact high density design utilizing standard plug in circuili breakers
Wide range AC input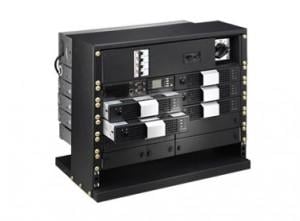 Inverters
Alpha inverter module 2500
INEX System
INVERTER 2000
AMPS HP2
Media System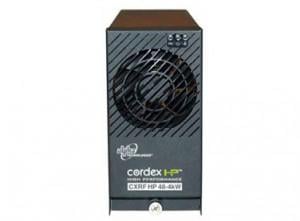 Power Conversion Modules
Cordex HP 1.2kW 48VDC
Cordex HP 2.4KW 48VDC
Cordex HP 4.0KW 48VDC
Cordex HP 12kW 48VDC
Cordex 250W 12VDC
Cordex 400W 24VDC
Cordex 3.1kW 24VDC
Cordex 650W 48VDC
Cordex 1kW 48VDC
Cordex 1.1kW 125VDC
Cordex 1.1kW 220VDC
Cordex 4.4kW 125.220VDC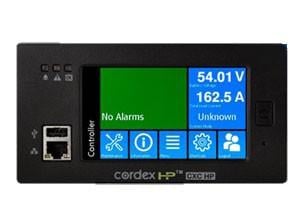 Controllers
CXC HP Controller
CXCI HP
CXCM1 HP