UPS SYstem Services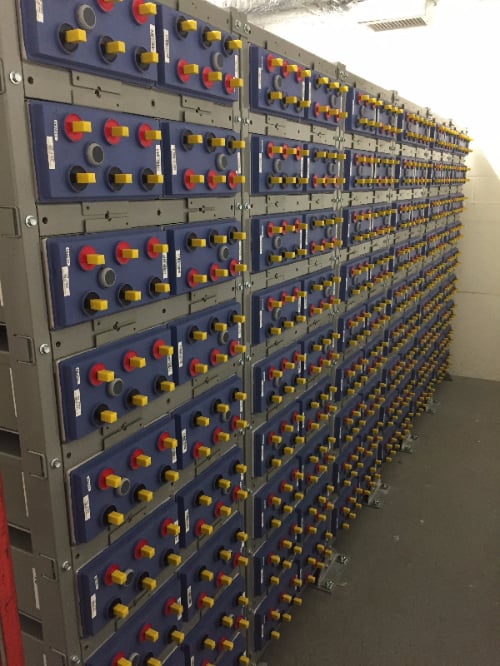 With a powerful UPS system acting as a backup for your network of equipment, your daily operations will remain secure in the midst of critical situations. To make the most of your UPS system, you need professional installation services and a team that understands how to maintain your power supplies throughout their lifespan. If you need help choosing a new system from all the latest offerings on the market, our team at Dowd Battery can help. We have extensive knowledge as manufacturer representatives, giving you the most updated information about UPS technology that will be most suitable for your needs. Additionally, we provide full-service UPS installation, maintenance and replacement solutions for any business.
UPS Installation & Replacement
We provide exceptional installation and replacement services for UPS systems. Our services include:
Old Equipment Removal: Uninstall old UPS system components and properly dispose of batteries, wiring, and other pieces.
Build New System: Assembling battery racks, spill containment designation, charging stations
Establish Connections: We will wire each connection securely and also test them for optimal performance
Completion Audit: Test the battery cell voltage, connection torque and resistance values
Project Coordination: We schedule with clients and work in a timely manner
UPS Preventative Maintenance
Ongoing maintenance strategically prevents premature damage and promotes longevity of your UPS System. Our services include:
Flexible Scheduling: We can adjust the frequency of our maintenance services based on your needs
Routine Testing: Battery capacity tests, battery cell voltage, testing connections, etc.
Exterior Inspection: Assess structural components for any stress, cracks, or damage sustained around the housing and storage of UPS systems.
Reporting: Our technicians provide detailed reporting following maintenance and include feedback about maintenance methods to put into action.
Contact Us Today
For professional UPS System installation and maintenance, you can depend on Dowd Battery. Our services are required to meet NERC/FERC/IEEE standards. For any questions or to schedule services, please contact us today!