Enersys Batteries
A global leader in manufacturing dependable and innovative reserve power supplies, we are proud to install, test and maintain EnerSys battery systems. Our line of EnerSys includes prominent brands like Powersafe, Datasafe, and Genesis, powerful storehouses that deliver energy in every emergency situation.
EnerSys continues to elevate battery performance by developing larger storage capacities, increased battery protection, and more advancements. With professional installation and maintenance, you will find unparalleled battery solutions from EnerSys to rely on in the event of a crisis.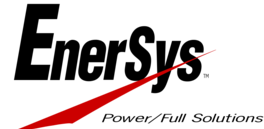 Industry Applications For EnerSys Batteries:
Backup power solutions are necessary for businesses in every industry, providing critical energy during power outages for improved security. Industries that use EnerSys battery systems include:
Utility/Switchgear
Telecommunications
Renewable Energy
Uninterruptible Power Supplies (UPS)
Corporate Offices
Healthcare Facilities
Speak With Us About EnerSys
As EnerSys representatives, our team at Dowd Battery is ready to help you with any solutions you need related to battery installation, capacity testing, maintenance and more. We serve clients across the northeast region of the United States, seeking to provide energy solutions that keep daily operations and private information safe. For projects of any size, please contact us to receive a quote today!