Alpha AFP 10 Series UPS System
Designed to bring power to fire protection alarm and signal systems, the Alpha AFP 10 Series UPS System offers reliable energy for maintaining emergency systems in your facility. This UPS system features a 92% power efficiency level which is a greater operational level than typical UPS systems on the market. As a result, less power needs to be directed to the Alpha AFP 10 system to maintain your usage requirements. Additionally, the unique Twin Sine Inverter modules provide harmonic filtering of the AC Input and AC Output power, eliminating the need to draw power from DC Supply. Learn more about the ways the AFP 10 Series can be beneficial for your power supply:
Product Details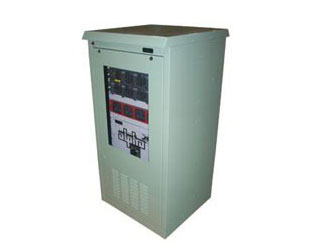 High Operation Efficiency: The AFP 10 Series operates at a 92% power efficiency, resulting in less power usage than typical UPS Systems

Versatile Modular Design: All modules are hot-swappable, adding to the scalable architecture that allows for future system expansion

Unique Twin Sine Inverter (TSI): Filters out harmonics on the AC Input and AC Output power

N+1 Redundancy Available (5kVA and 7.5kVA): Uses only one module for handling redundancy compared to needing the support of an entire system.
Schedule Service For Your UPS System
For a UPS system that offers superior operational efficiency, consider the Alpha AFP 10 Series. Our specialists at Dowd Battery can help you choose the right UPS system for your energy needs and also assist with installation and maintenance services. Contact our team today if you have any questions!